Hello Everyone!!
Today I would love to talk about our shared house, "Enjin noie".
1. About "Enjin noie"
Enjin noie is a shared house run and managed by Enjin Inc. and is an international shared house that welcomes people from all backgrounds, both foreignera and Japanese.
Enjin noie provides a place where people who are new to Tokyo, such as people who are working in Japan for the first time or people who have just moved to Tokyo, can feel like a second home.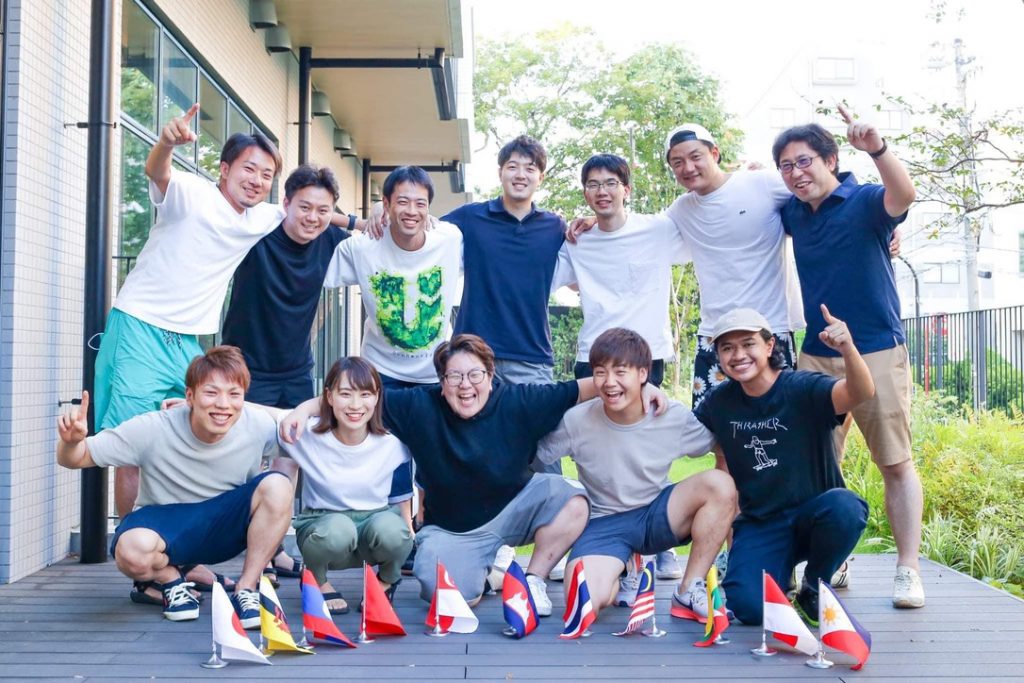 2. About Enjin noie Nakamurabashi
ⅠBasic Information
The nearest station to Enjin noie Nakamurabashi is Nakamurabashi Station, next to Nerima Station, and it's located in a quiet residential area after passing through a bright shopping street.
The building itself has just been fully renovated, and everything is new, including the furniture and appliances.

About common areas
Common areas are cleaned once a week.

■Kitchen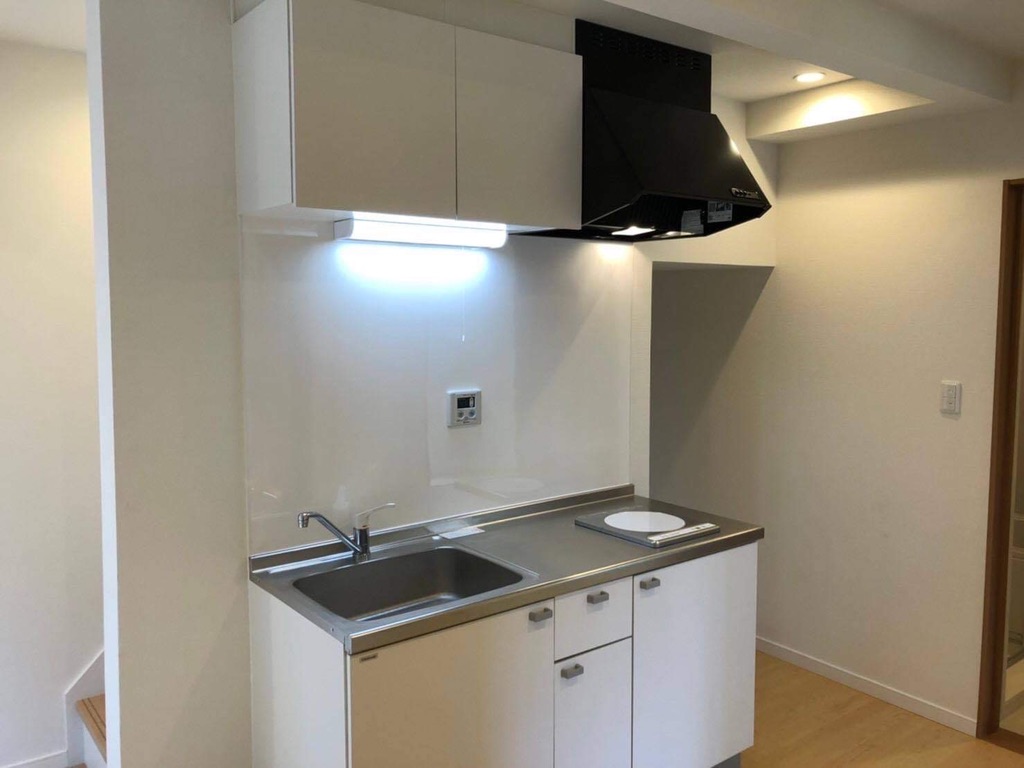 All dishes, cutlery, and cooking utensils are provided.
The following appliances can also be shared, so if you want to save money by cooking for yourself, no problem!
・Refrigerator
・Rice cooker
・Oven range
・Electric kettle
・Mixer
■Toilet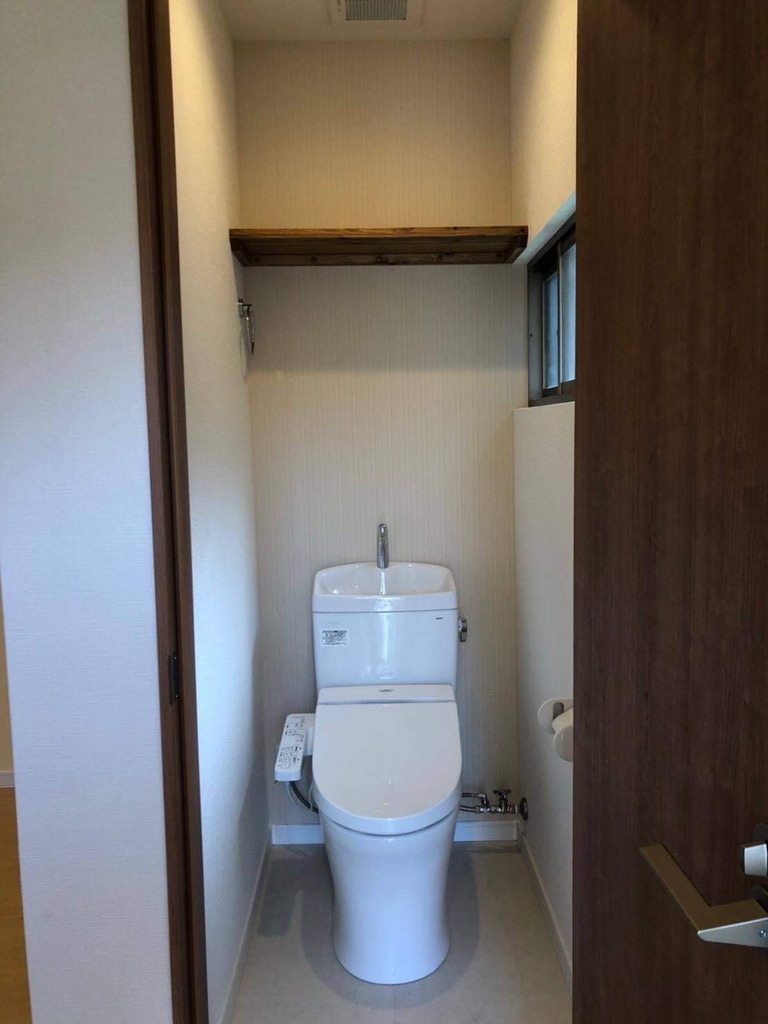 ■Shower and bath
With a bathtub, you can refresh yourself after a long day!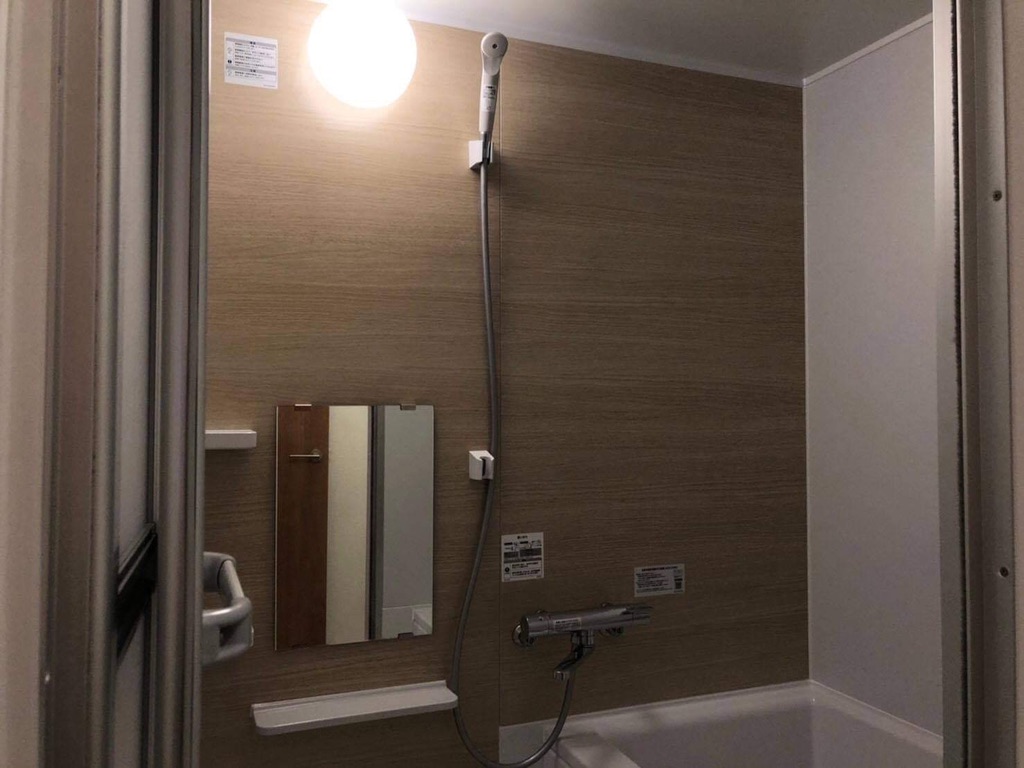 ■washing machine (laundry)
It has a dryer, so you don't have to hang your clothes out to dry!
ⅡAbout rooms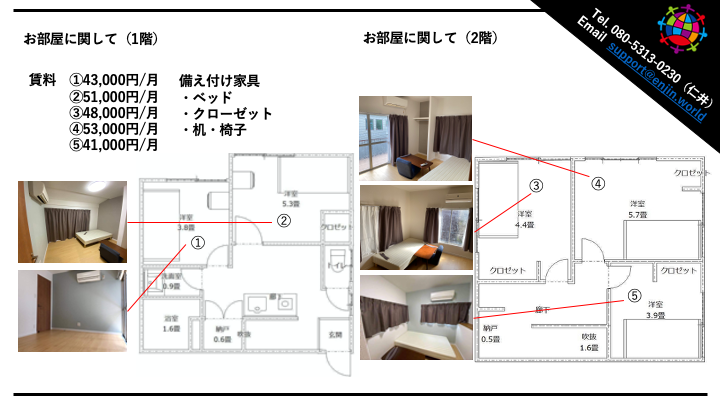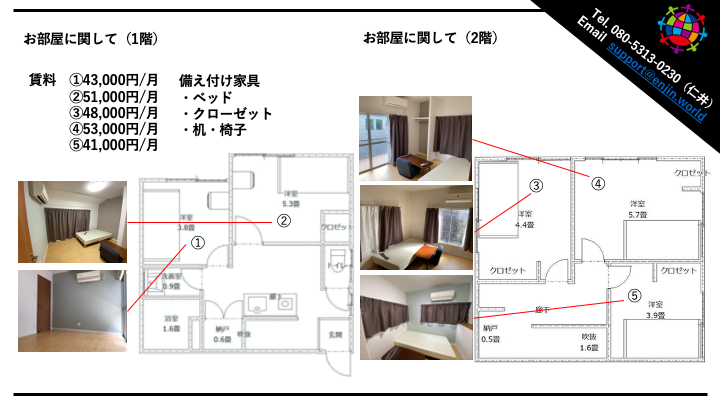 There are five rooms in total, all of which are private rooms.

・Rent fee
①43,000 yen/month
②51,000 yen/month
③48,000 yen/month
④53,000 yen/month
⑤41,000 yen/month
※There is an additional monthly fee of 6,000 yen for utilities and wifi.
The room is fully furnished with a bed, desk, chair, and other necessities for daily life.
【Other precautions】
In addition to the rent, you will be asked to pay a daily rate for the first month + rent for the following month + utilities and wifi + 1 month security deposit + 1 month key money + 1 month security deposit.
Ⅲ Peripheral Information
Nakamurabashi station has a shopping district, and basically everything you need can be found around there!
There are also convenience stores, supermarkets, banks, and post offices between the station and the house.
Between the station and the house, you'll find convenience stores, supermarkets, banks, post offices, etc. There are also libraries, museums, and parks, so you'll never get bored of walking around on your days off.
【nearest station】
・15 minutes walk to Nakamurabashi Station of Seibu Ikebukuro Line
・15 minutes walk to Toei Oedo Line Nerima Kasuga Station
Ⅳ Contact Us
If you are interested in moving into Enjin noie, please fill out the application form.
(Click here to fill out the application form.)
If you have any other questions, please send them to this email!

support@enjin.world